Hari ni cuti umum, tapi tak tahu cuti apa hehe. Teruk tak? Biasanya cuti2 pun pergi lab tapi hari ni tak pergi sebab ada power check so tak ada elektrik. Buat kerja sikit kat rumah dan cinta hati ajak jalan-jalan. Cuci mata di Izumi outlet. Lepas tu ajak cinta hati minum petang. Dah lama tak dating. Kebetulan ada set promosi kek Dan minuman.
Milk crepe for him... Tapi dah habis hehe...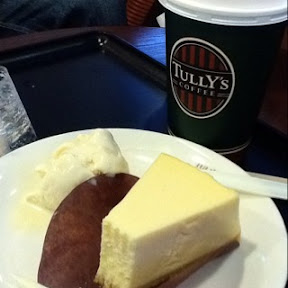 And cheese cake for me. Set cake, ice cream and drink at 630 yen. Oishii!
- Posted using BlogPress from my iPad